minimum/recommended system requirements
Before you start to install and configure fan nagios , you should be aware about minimum/recommonded system requirement for fully automated nagios.
---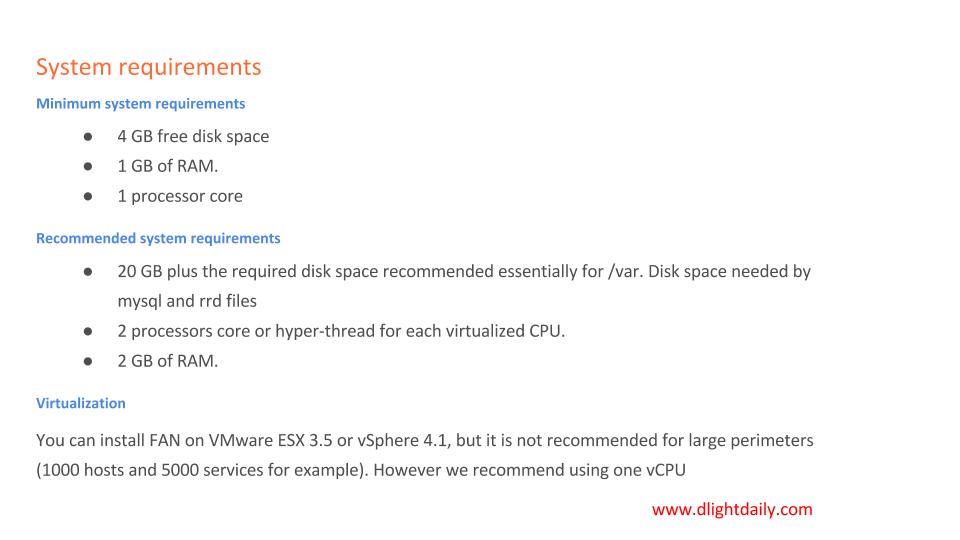 ---
Virtualization
You can install FAN on VMware ESX 3.5 or vSphere 4.1, but it is not recommended for large perimeters (1000 hosts and 5000 services for example). However we recommend using one vCPU.
Reference: fan nagios website